Real Madrid midfielder Luka Modric said that he is excited about the new season and that he is looking to win trophies again.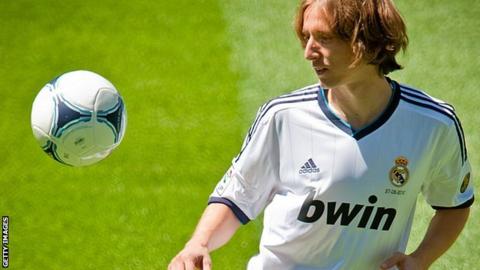 He believes that Real Madrid has a great chance of winning the title again and that the players are all determined to achieve it.
He believes that there is a good team spirit within the group and that the players are working hard ahead of the new season. He said that it has been a wonderful game against Manchester United and that they are looking forward to replicating the same form in the Spanish league.
He said that their main rival will be Barcelona as well as Atletico Madrid and that they are looking forward to some tough encounters with these teams.
Concerning the departure of Neymar, he said that it is sad for a quality player to leave the Spanish league but he said that at the moment he wants to focus on his own team. He believes that they have a good manager in Zinedine Zidane and he knows what he wants to achieve with the team.
He said that the French manager is a simple person and that he does not want to complicate things on the pitch. He said that there are given a certain amount of freedom and he feels that this is a great way for forward players to flourish.
He said that they have enjoyed a great pre-season and that the players appear to be fit and ready to start the new season.
Modric said that it is always a good thing for an attacking midfielder to have players such as Ronaldo and Bale ahead of him as this provide him with different passing options. He also wants to score more goals this season in order to help the team win games.