Real Madrid midfielder Luka Modric has been named the thread best playmaker of the decade according to the list compiled by the International institute of Football History and Statistics (IIFHS). The decade under review from the IIFHS was from 2011 to 2020. Luka Modric is the Croatian national team skipper and he has been named the third best playmaker from the last decade from 2011 to 2020. Luka Modric finished third behindthe Barcelona legendary duo of Andres Iniesta and Lionel Messi. For the fifth time, Argentine international playmaker has been named the best.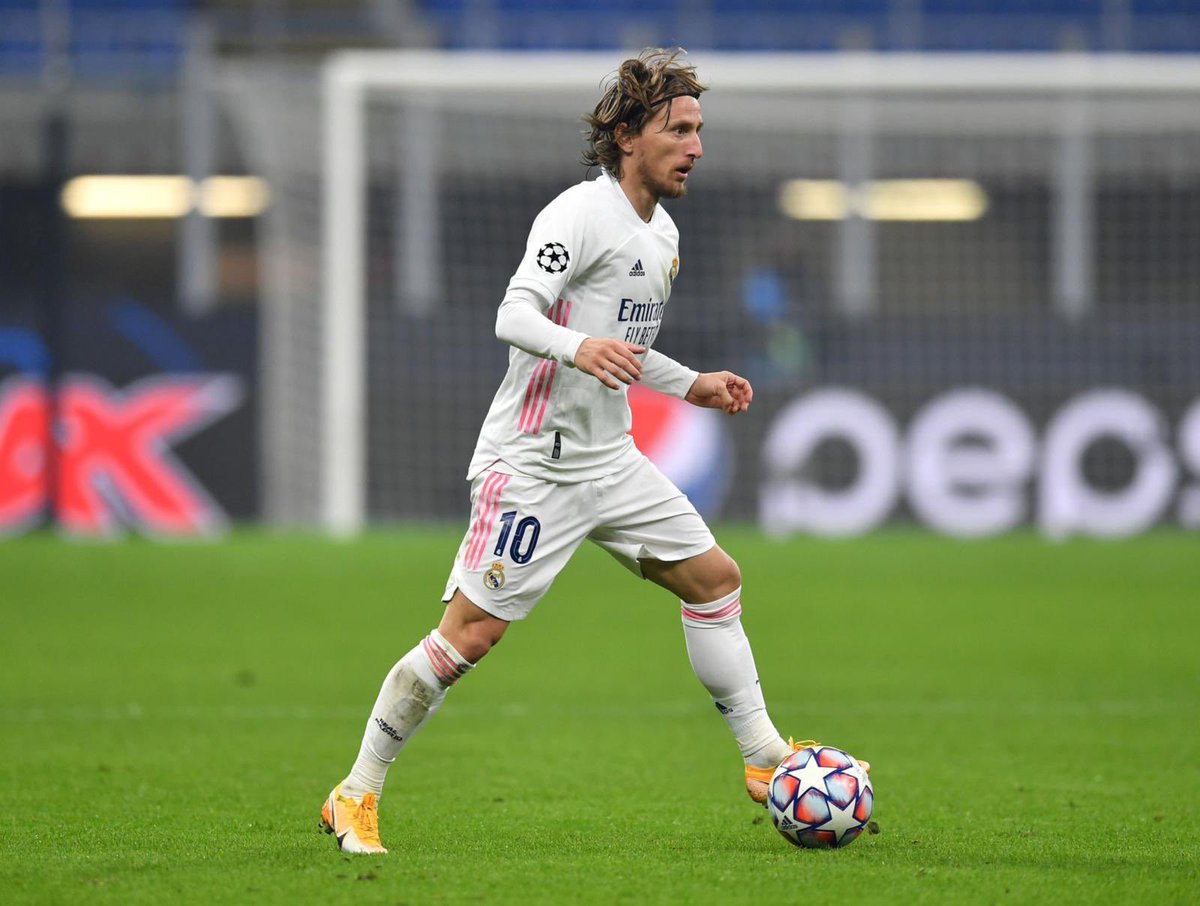 Barcelona hitman Lionel Messi previously won the award in 2015, 2016, 2017 and 2019 before the latest announcement that he has won the award for 2021. In addition to winning the playmaker award five times, Lionel Messi has been named second on four occasions. The Barcelona Academy graduate came second in 2011, 2014, 2018 and 2020. Barcelona legends Andres Iniesta and Lionel Messi played together for many years before the former left to sign for Vissel Kobe FC in the Asian country of Japan. Iniesta previously won the playmaker award twice in 2012 and 2013. Manchester City star Kevin De Bruyne and Real Madrid midfielder Toni Kroos completed the top five for the IIFHS playmaker award.
Luka Modric won the IIFHS playmaker award over two years ago as he enjoyed his best period as a footballer. The Croatian national team star also won the 2018 Ballon d'Or Award to stop the reign of both Lionel Messi and Cristiano Ronaldo. Luka Modric is the first and only player to win the Ballon d'Or Award in the last decade aside the duo of Lionel Messi and Cristiano Ronaldo. At the end of the points collation done by IIFHS, Lionel Messi had 174 points to finish as the best ahead of Andres Iniesta (127 points) and Luka Modric (113 points).