As with other players in the Real Madrid squad, the Los Blancos midfielder Luka Modric has claimed that he is already looking forward to working with Ancelotti again after the Italian manager was confirmed as the club's new manager. Ancelotti has been assigned to take over the managerial job at Madrid after Zinedine Zidane left his role as the club's boss by mutual consent. Zidane, immediately after stepping down as Real Madrid manager, claimed that the main reason why he made the decision was that the club no longer showed faith in him so he had to take considerable action.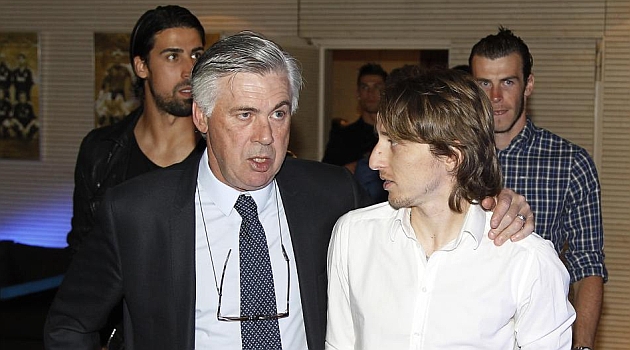 As at the time Zidane was deciding to step down from the Madrid job, Ancelotti was still managing Everton but he was immediately contacted by Madrid president Florentino Perez after Zidane's departure. It will be the second time that Ancelotti will be the Real Madrid manager, and a couple of players in the squad, including Modric, are already buzzing to work with their former manager once again.
Modric said that the return of Ancelotti to Santiago Bernabeu is a welcome one and all the players are already looking forward to working with him again. The Croatian international midfielder also added that when the club was formerly under Ancelotti, he enjoyed how intentional the team played their attacking style of football. Modric also added that the younger players in the squad will also have a shot at trying to break into the first team starting from when they start their pre-season games this summer before the 2021-22 La Liga season starts officially.
Players like Martin Odegaard will be eyeing a spot in the first team and the Norwegian midfielder will try to impress Ancelotti so he can get his chance next season.