Former Tottenham Hotspurs midfielder Luka Modric said that he wants to retire at Real Madrid. He made this statement after rising speculations that the player might be leaving the club at the end of his current contract.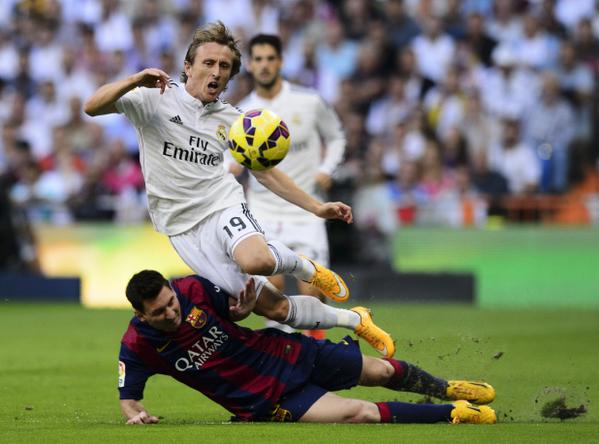 He said that he feels happy at the club and that he is playing regularly at the moment and that there is nothing that he could ask for more. Modric said that as a player you want to spend most of your time on the pitch, and this is what he is doing at the moment.

He said that there are some good players at Real Madrid and that they have a great coach in Zinedine Zidane and therefore there is no reason why he wants to leave the club.
Luka Modric said that the players are still hungry for more trophies and that they want to win the Spanish title as well as the Champions League.
The Real Madrid midfielder said that it was disappointing to have lost the game against Barcelona and that they will have to analyze what went wrong.
He said that they have enough opportunities to win the game, but unfortunately for them, they could not take advantage of them.
He believes that all his teammates played well and that they were only unlucky in front of goals. He said that it was a major disappointment to have lost a game against their bitter rival and that they will have to work hard to ensure that this kind of performance does not happen again.
Luka Modric has vowed to give his best on the pitch and to help Real Madrid get closer to Barcelona in the table. He has asked fans to remain behind the team and to provide them their support.